Hi!!!
What would this "trace / risk" appearing in the picture? It would be highlighting the object that is far away?
If there is a way to take?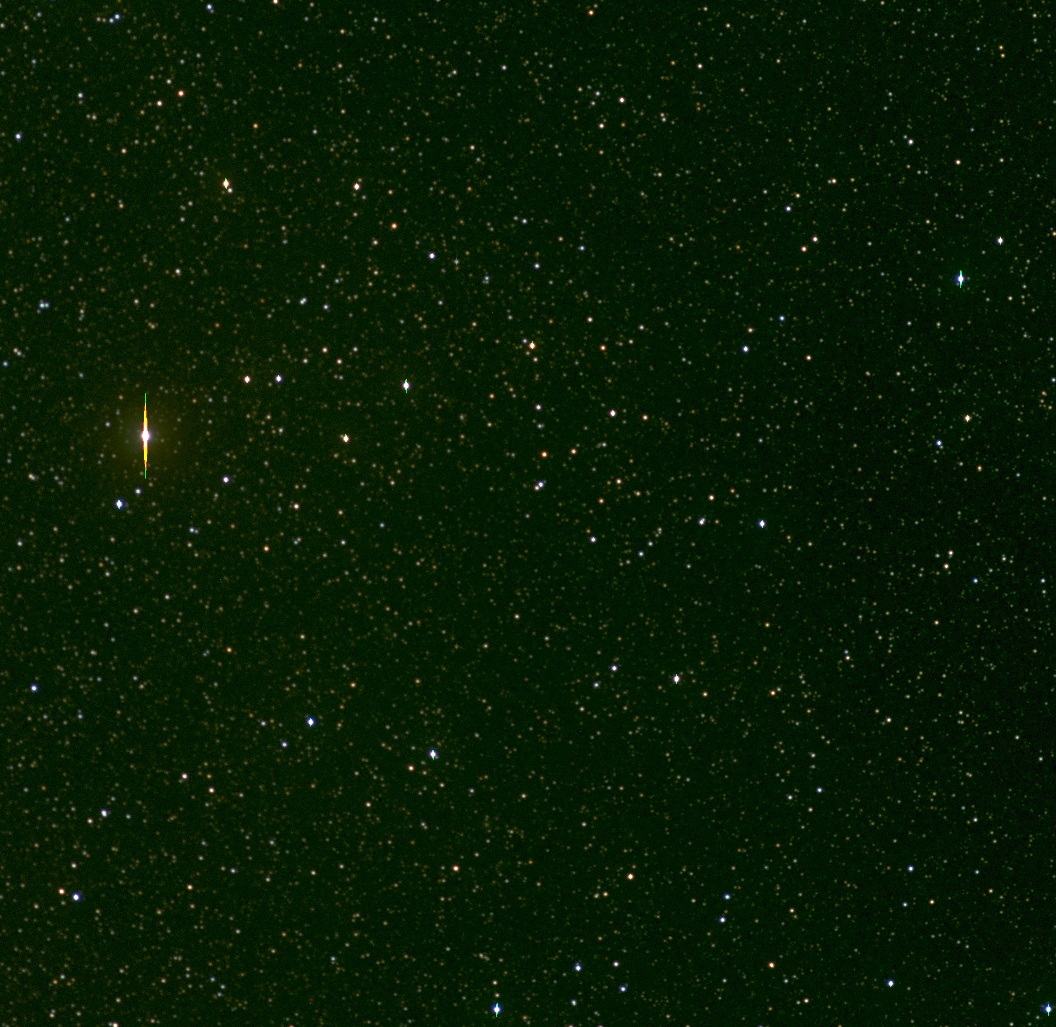 Request ID R595401
Job ID J274764
Object Type COMET
Object ID C/2015 F4 (Jacques)
Object Name
Exposure Time 180000 ms
Filter Type Colour
Dark Frame Instant
Site Name Tenerife
Telescope Type Name Cluster
Telescope Name Cluster Camera
Request Time 17:55 on Thursday 17 September 2015 (16:55:25 UTC)
Completion Time 21:47 on Sunday 20 September 2015 (20:47:44 UTC)
Comments
Status Complete
Thanks!!
Edinaldo Oliveira